Collaborating with Our Customers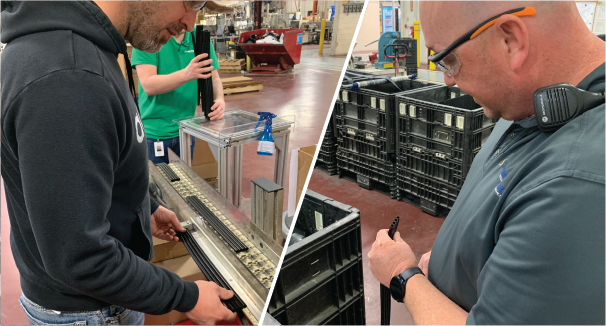 The Coronavirus pandemic has had a tremendous impact on the health and wellbeing of many people worldwide, but during these unprecedented times, the strength of true relationships shine.
Cooper Standard is proud to be a part of Ford Motor Company's COVID-19 face shield project. Through collaboration with their global suppliers, in just about one week, Ford was able to turn an idea into a reality and produce more than 1 million face shields for those on the "front lines" of the Coronavirus outbreak. When it was identified that an alternate head strap would be needed, Ford turned to Cooper Standard to reimagine a rubber extrusion in place of elastic bands for the strap. Cooper Standard and our dedicated employees opened the doors of our Global Technology Center in Livonia, Michigan at 4:00 a.m. the next day to begin producing a contingency design. We expect the innovated rubber strap to be a key component in the production of 9 million face shields, that will be used to improve the safety of our tireless front-line heroes.
We consider the communities in which we live and work to be among our 5 key stakeholders; and it is a privilege to engage our engineering expertise, our manufacturing capabilities and our associates to serve our communities in this unprecedented health crisis. Thank you to our project team and dedicated employees from our New Philadelphia and Bowling Green, Ohio; Livonia, Michigan and Stratford, Ontario facilities for your contributions to this important project.