Easy Install, Superior Grip Strength QuickEdge® Trim
Our patented QuickEdge® trims can be used virtually anywhere a quality decorative or protective edge is needed. They're easy to use – just push the trim down on any exposed edge and, with the industry's strongest and most resilient gripping power, it snaps into place.
QuickEdge® products are available in several decorative finishes and textures, as well as a wide variety of standard and custom colors. They can be used on an almost endless list of products – scoreboards, dry erase boards, satellite dishes, golf carts, cabinets and more. If you can manufacture it, we can give it an edge.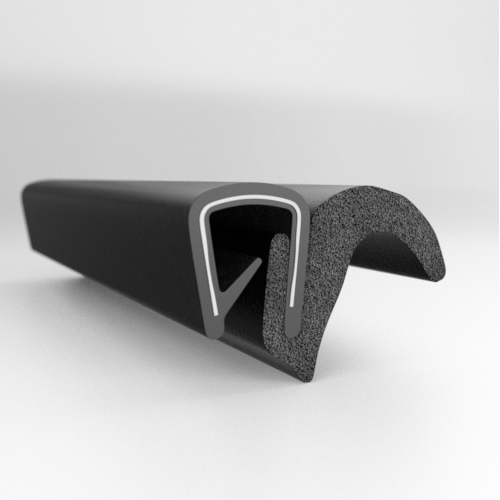 Materials & Styles Available
QuickEdge® decorative and protective trims are produced using an embossed vinyl and are available in:
Metal core QuickEdge® trim
Aluminum core QuickEdge® trim
QuickEdge® safety trim – available in orange and yellow safety
Applications
Sharp Edges
Boats
Fork Lifts
Golf Carts
Helmets
Truck Cabs
Tractor Cabs
Fiberglass
Cabinets
Riding Mowers
Machinery Guards
Sheet Metal
Playground Equipment
Markets Served
Automotive
Amusement Park Rides
Construction
Heavy Machinery
Marine
Transportation
Manufacturing
Aerospace
Benefits
Flexible
Quick and easy to install
Aluminum core resists rust and corrosion
Strong, resilient gripping power
No fasteners or adhesives required
Wide variety of colors, finishes and textures